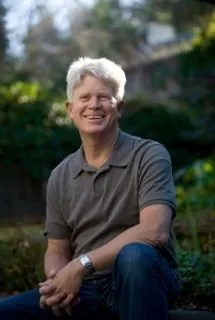 Hello, I am Dr Mayfield, welcome to my practice.

I was born in Napa California, the eldest of five children. All of us were powerful and competitive, hard workers and athletes. We enjoyed water skiing (now snow skiing), competitive swimming, and mountain biking. My father was a renowned master welder and he believed in keeping his children busy working hard and playing hard.

I was introduced to chiropractic when my younger brother nearly broke his neck landing on his head on our trampoline. He was paralyzed. He could not move his hands or feet. My father took him to a chiropractor. The chiropractor had to work on his totally spasmed neck, take four or five additional x-rays that night and repeat working on him before my brother walked out of the chiropractor's office, that evening, on his own two legs. I was quite impressed. After having lunch with that chiropractor I realized that this is what I want to do for the rest of my life.

I put myself through school working full time jobs, many of them hard labor, so I do know what my hard working patients are all about in a days work. I still enjoy building rock walls and taking on big projects at my home.

My undergraduate work was at American River College in Sacramento. I served two years as a medic in the army. I earned my doctorate from Palmer College of Chiropractic in Davenport Iowa in l972.

In chiropractic school I was seeing about 15 to 20 patients in about an hour doing traditional hard force adjusting techniques. I was very good at technique but I soon realized that just adjusting the vertebrae was not addressing the patient's underlying issues.

I began to spend more time with patients, using gentler adjusting procedures, rubbing out soft-tissue traumas and really addressing the depth of patient's problems. I learned, and developed procedures on my own that effectively realigned the primary spinal curves, bringing them back to stability and normal flexibility. The new procedures allowed my patients to evolve physically, emotionally, mentally and ultimately spiritually from visit to visit. I began to feel more fulfilled in my work.

Even though I do a lot of work with the more subtle dimensions of the body, realigning the spine, and returning it to normal flexibility remains "job one". I have devoted my life to learning countless new disciplines and expanding my wealth of knowledge for for over forty years.

My wife Judy is my office manager and my best friend. Judy is the person who will greet you when you come in, schedule you and help you with your paperwork and your financials. Earlier in life, her background was in holistic health, psychology and nursing. Now she creates "functional art" as a way to bring balance and harmony to her life. She has turned one of our treatment rooms just off the waiting room into a gallery where she displays her one of a kind pottery, fused glass jewelry and art.

Currently insurance companies all pay the doctors wholesale fees as if we were all seeing sixty patients a day, and spending less than five minutes with them. We devote an hour with our patients on the first visit, and our regular visits are forty minutes. Because of this universal policy by all insurance companies, we are not enrolled in any of the medical health plans. We do not "take your insurance," but we will help you with the paperwork so your insurance company pays you.

We will bill medicare for you, and we do accept your car insurance medpay.